Nutrimart Parkway Plaza
Welcome to Nutrimart Parkway Plaza,
the information below will help you find - Business Hours and Directions.
---
Store House
Mon 10AM – 9 PM
Tue 10AM – 9 PM
Wed 10 AM – 9 PM
Thu 10 AM – 9 PM
Fri 10 AM – 9 PM
Sat 10 AM – 9 PM
Sun 11 AM – 7 PM
---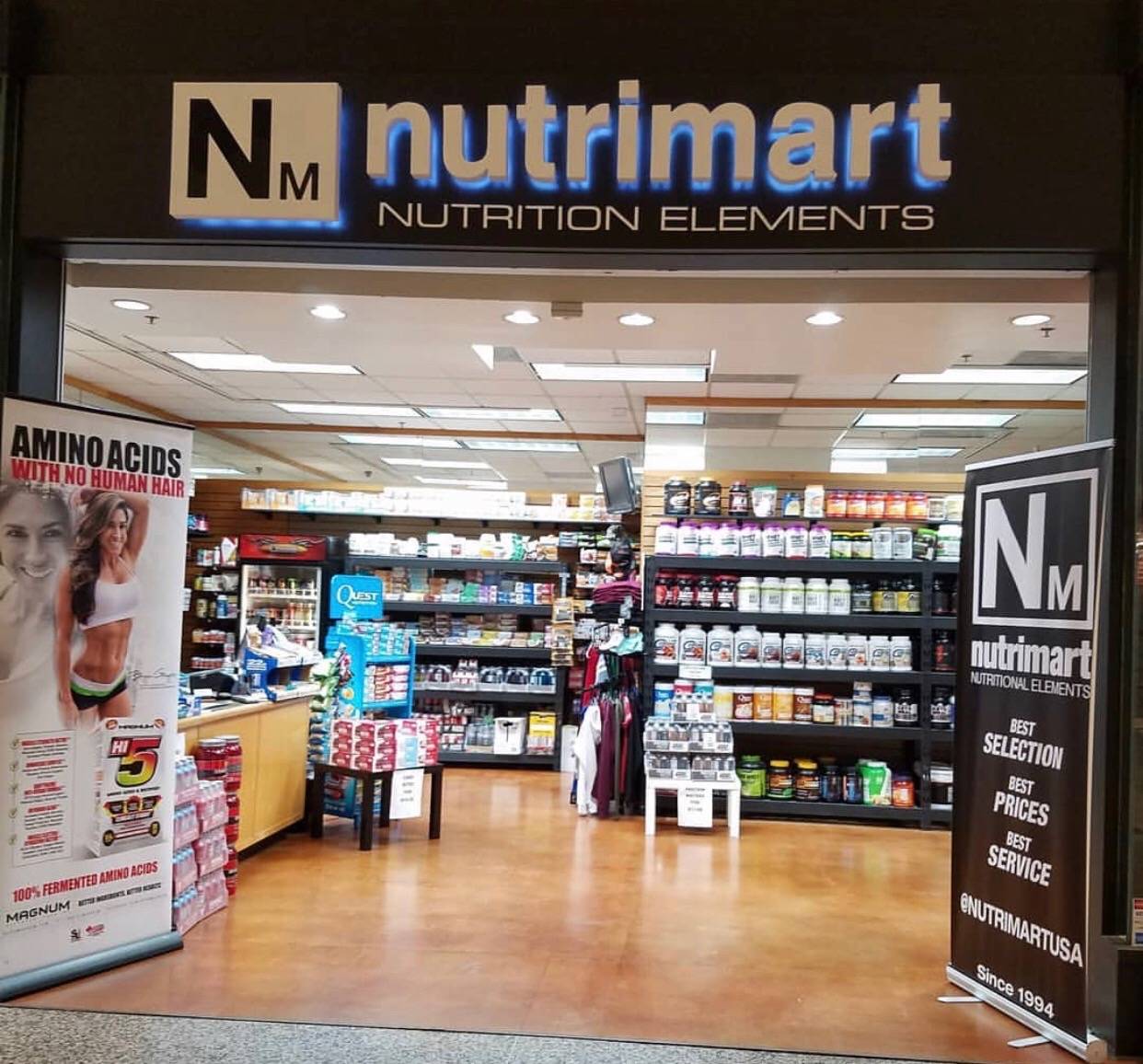 ---
Located inside the Parkway Plaza Mall, Nutrimart is down the stairs from Crunch Fitness. As one of San Diego's few indoor shopping mall, it's a pleasant shopping experience close to sears in the Dick's Sporting Goods corner. We are family owned and operated, and take pride in nourishing our community through charity events and sponsorships, as well as educating everyone that walks up to the café. For decades, we have hand picked our supplements to offer the highest quality products with the best ingredients for our customers. We offer competitive pricing on nation brands and new cutting edge supplements. We stock protein, fat loss aids, muscle builders, water (cases), energy drinks, vitamins, meal replacements, testosterone and libido enhancers, greens, herbs, protein bars, and even meal prep bags. We cater to endurance athletes, CrossFit junkies, bodybuilders, soccer moms, and weekend warriors.
---
Follow On Instagram - @Nutrimart.Pkwy.Plaza
Follow On Instagram - @NutrimartUSA
---
---
---
Thank You! We will get back to you within the next hours.
This field is required
This field is required
This field is required